Stax Serves delicious, unique sandwiches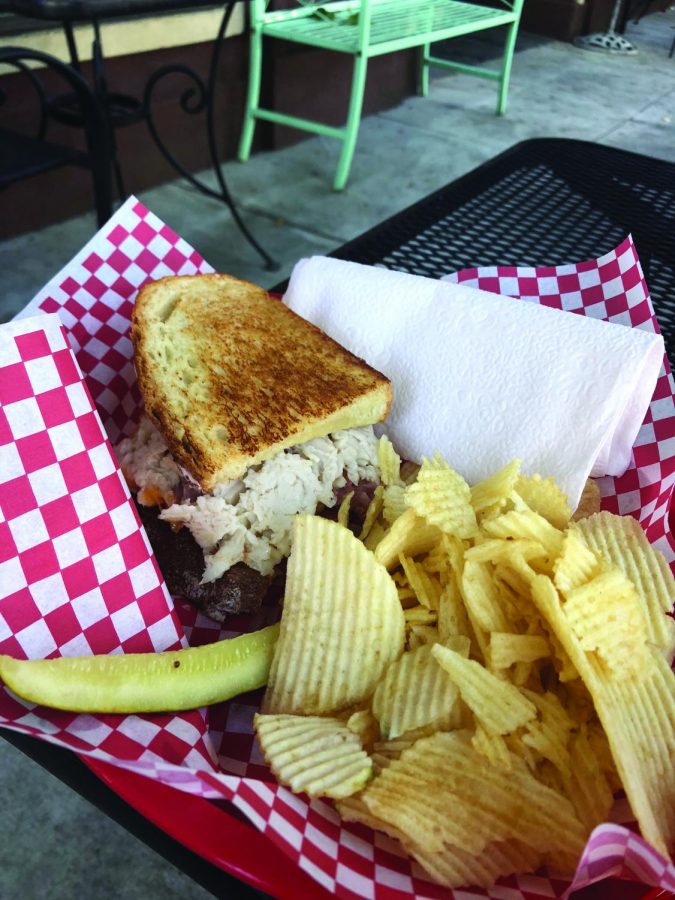 Eli Thomas, Co-Entertainment Editor
September 24, 2018
Stax is a restaurant located on 504 Main Street in downtown Lewiston that opened in the summer of 2016. They menu mostly consists of hot and cold sub sandwiches that are homemade. They also serve cookies, chips, and drinks. Stax also has locations in McCall and Moscow. For this review, I will be discussing the "Gobbler" and the "Vandal Club."
When your first walk into Stax, you feel welcome. An employee greets you with a smile. The tables, along with pretty much everything else, are all clean. It is a very warm welcoming atmosphere, and the workers there were all very helpful in helping me decide which sandwiches to choose. They were all extremely knowledgeable of the menu. The seating outside the restaurant was a very good venue to eat your meal, especially on a warm sunny day. Overall, the only complaint I have about the service is that it took a little long to get the food and they were not very busy, but the wait was completely worth it for the food.
The Gobbler is made with of turkey, cheddar, lettuce, tomato, onion, and mayo served on the bread of your choice (I had mine with white). At first glance, it can be a little overwhelming because of all the different ingredients and the size of it, but as soon as you take the first bite all of these things combine into one great flavor. From a culinary standpoint, the sandwich isn't really something totally crazy or out of this world. It is a pretty standard sandwich, but Stax has this type of basic sandwich down. The bread especially is nice and has good volume to it. I am not typically a fan of onions but the onions on this sandwich are tolerable and do not completely ruin everything like onions tend to do on sandwiches. The turkey was very flavorful and complimented the cheddar cheese very well. The only slight complaint I would have about this sandwich is that there was slightly too much mayonnaise, and at times this prevented the other flavors from being tasted. Overall the Gobbler is a very good, simple sandwich that does a great job at filling you up.
The Vandal Club is a different type of sandwich than The Gobbler. It is grilled, served hot and the cheese is melted. The bread is also toasted which usually I tend to not like, but Stax pulls it off very well. In fact, I don't think it would have tasted right without toasted bread. The Turkey and Ham make an excellent combination and are the perfect temperature. Another great combination on this sandwich is the cheddar and pepper jack cheese which I was a little skeptical about at first but ended up enjoying. The amount of mayo on this sandwich was a lot more appropriate and actually improved the taste of the sandwich.
Both of these sandwiches were great and did a great job at filling you up. They were served with pickles and chips that were also satisfactory. Stax is a great sandwich place because of its food, service, and atmosphere. I found very few problems with it and for that reason it gets a 9/10.