LHS drama wraps up busy year with summer plans in Clarkston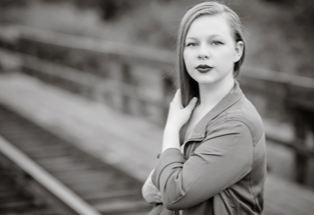 Hang on for a minute...we're trying to find some more stories you might like.
After the Drama Club's hit play, The Drowsy Chaperone, the club now prepares for more productions.
Coming this month are the annual One Acts at 7 p.m. May 25 and 26 in the LHS auditorium. The One Acts are written and directed by the students themselves, including: Aailee Fuson, Zach Haas, Aubrie Hunt, Jessica Leckie, Abby Myklebust, Carl Snyder, and more.
To wrap up the school year, the LHS drama club will elect new officers on June 4 at their annual end of the year BBQ, and will install new members of the International Thespian Society on May 19, according to Abby Myklebust.
LHS and Clarkston High School drama clubs will combine for their summer show. The combined groups will present LHS/CHS The Greatest Show Summer Revue at 7 p.m. June 26-29 in the CHS auditorium, with a matinee showing at 2 p.m. June 30.